Located in the heart of Fremantle, The Federal Boutique Hotel is just across the street from the Town Hall and the visitor centre. It offers a restaurant and a bar, and has communal self-catering facilities. You couldn't ask for a more central accommodation in Fremantle.
Accessed via stairs only, each elegant room at the The Federal Boutique Hotel is decorated with classic wooden furniture and includes a TV. All of them have access to a furnished common balcony. Our premium rooms have en-suite bathrooms. While others offer shared facilities for more budget style accommodation in Fremantle.
We also host a self-contained apartment available. This is equipped with kitchen, appliances, lounge, TV, shower room with toilet and a double bed. Perfect for a special occasion for any couple when visiting Fremantle and requiring full comfort and privacy. 
The communal Tea Room is equipped with a kitchenette, microwave, small mini fridge, and tea/coffee making facilities.
The on-site restaurant, bar and courtyard offers typical Australian specialties as well as fusion and international inspired dishes. We also offer a selection of local and internationally brewed beers. Guest taps rotate a range of upcoming and popular craft beers from all over Australia and New Zealand, ensuring you can sample local brewing at its' finest. 
Fremantle Railway Station is a 5-minute walk away, offering direct links to Perth's city centre, a half-hour train ride away. The South Beach Recreation Reserve is 2.5 km away, the perfect place to stay in the heart of Fremantle.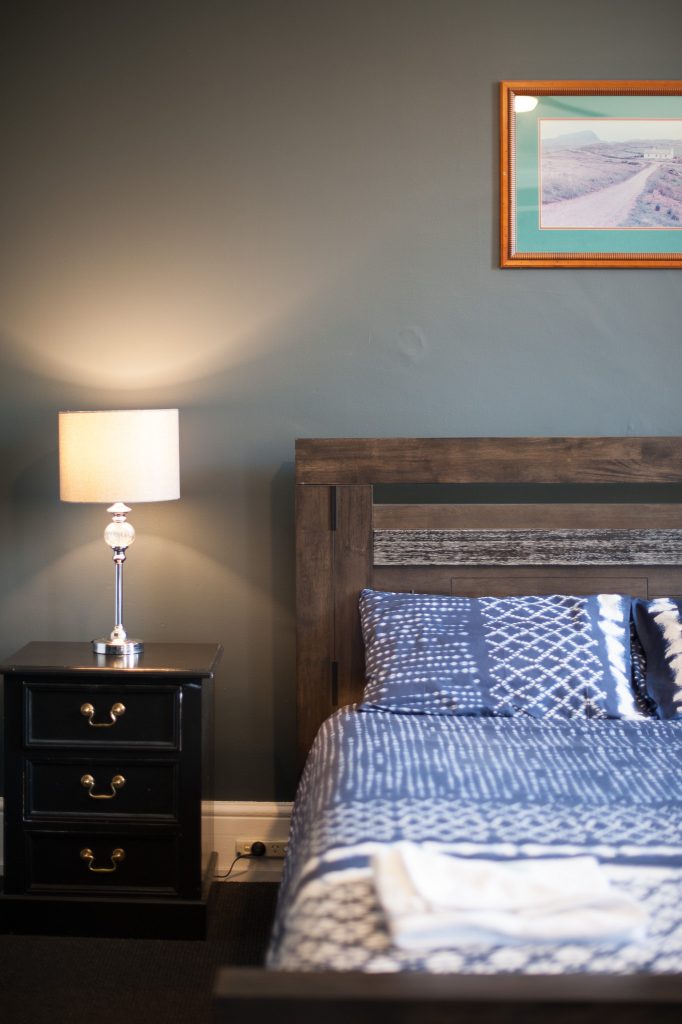 "We loved this gorgeous old building and it's the bet place in town for a drink too! Restaurant and bar staff are all great!" Thereasa